News from South Georgia - RSS
Editorial Staff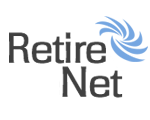 New potential burden for Houston homeowners: higher taxes
Sep 21, 2017 7:50 pm
Houston homeowners face new potential financial burden: higher property taxes.
Brigham Young University ends ban on caffeinated soda sales
Sep 21, 2017 6:45 pm
Brigham Young University has ended a six-decade ban on the sale of caffeinated soft drinks on campus, surprising students by posting a picture of a can of Coca-Cola on Twitter and just two words: &quo...
Babies try harder when they see you sweat, research shows
Sep 21, 2017 6:18 pm
Study says babies can become more persistent in pursuing a goal if they see an adult doing it.
Police: Dump truck rolls over occupied portable toilet
Sep 21, 2017 5:44 pm
Police say around 10:40 a dump truck rolled over a portable toilet while someone was inside at the intersection of Aberdeen and 23rd Street.
Rossini?s ?Cinderella? comes to Albany
Sep 21, 2017 5:34 pm
The Peach State Opera, Georgia's premiere touring opera company, will perform Rossini's classic musical comedy, La Cenerentola (Cinderella).
Phoebe to offer free 3-D mammograms in October
Sep 21, 2017 4:41 pm
To recognize Breast Cancer Awareness Month, Phoebe's Carlton Breast Health Center is offering 100 free 3-D mammograms. 
'Following me' is Facebook hoax du jour
Sep 21, 2017 3:53 pm
The Facebook "following me" claim is not true. According to fact-checking site Snopes, the supposed spies are found by going to the Block Users section under Settings.
Baby whose mother chose giving birth over chemo has died
Sep 21, 2017 3:35 pm
A Michigan woman who gave up the opportunity to prolong her life in order to give birth to her sixth child has died.
Where to celebrate Museum Day Live! in SWGA
Sep 21, 2017 2:39 pm
This weekend, families across the nation have an opportunity to visit some of their favorite museums free - with a Museum Day Live! ticket. 
NTSB: Sleep apnea, speed cited in NYC-area train crashes
Sep 21, 2017 2:20 pm
Federal investigators have found that the engineers of two New York City-area commuter trains that crashed into stations were both suffering from severe sleep apnea.