News from South Georgia - RSS
Editorial Staff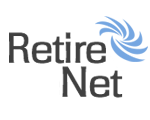 Add to Favorites
Share

Recommend 0 Recommendations
Northwestern prof, Oxford staffer extradited to Chicago
Aug 19, 2017 5:10 am
An Oxford University employee accused of killing a 26-year-old hair stylist has been extradited to Chicago.
Blaylock hostage situation comes to an end, child with mother
Aug 19, 2017 2:34 am
A hostage situation on Blaylock Street came to an end around 11:30 p.m. on Friday.
Albany Humane Society offers 130 dogs and 70 cats during Clear the Shelter
Aug 19, 2017 2:11 am
 The Albany Humane Society and Sally Wetherbee Adoption Center  have 130 dogs and 75 cats ready for you to adopt, and most of them are free.   
Fear, resolve and more security at Charlottesville's temple
Aug 18, 2017 10:54 pm
The presence of hundreds of white nationalists and deadly violence last weekend has members of Charlottesville's lone synagogue confronting new levels of anxiety and resolve.
Westwood Schools plans total solar eclipse party
Aug 18, 2017 10:47 pm
Westwood Schools in Camilla has a big day planned for their students on Monday.  The district ordered 500 solar eclipse glasses so older students can experience the phenomenon. Dicksy Hinesle...
Lee Co. commissioners respond to Dougherty Co. opposition to hospital
Aug 18, 2017 10:03 pm
The Lee County Board of Commissioners sent an official response on Friday to the Dougherty County Board of Commission, declining a proposal to have a joint study on the proposed Lee County hospital.
Lee Co. Animal Shelter open for 'Clear the Shelters' Saturday
Aug 18, 2017 9:50 pm
If you are looking for a furry friend for your family, you can adopt one for free Saturday at the Lee County Animal Shelter at 101 Mossy Dell Road in Leesburg.
2017 federal flood buy-out opens in Lee Co.
Aug 18, 2017 9:43 pm
Lee County residents with multiple flood claims might be eligible for a flood buy-out program. 
Eclipse weather forecast: Best in West, least in East
Aug 18, 2017 9:23 pm
If you want good eclipse watching weather, Oregon and Idaho look like the best spot.
Cordele Animal Shelter volunteers fight euthanasia rate
Aug 18, 2017 8:53 pm
The small Cordele Animal Shelter faces a lot of obstacles, but the Cordele Police Department who runs the shelter hopes this summer will be a turning point.