News The Tampa Tribune - RSS
Editorial Staff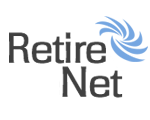 Add to Favorites
Share

Recommend 0 Recommendations
Sunday Conversation with Brandon's honorary mayor -- Bloomingdale principal Sue Burkett
Jul 22, 2017 3:47 am
The new Brandon honorary mayor's primary focus in life is kids - lots of them. The name Sue Burkett is likely a familiar one among many Eastern Hillsborough County school administrators, staff, studen...
Rays blow lead in ninth, lose in 10 to Rangers (w/video)
Jul 22, 2017 3:34 am
ST. PETERSBURG - Rays manager Kevin Cash liked the way Alex Cobb was competing Friday night. He liked the way the hard contact made by the Rangers batters went away after the second or third inning. S...
'Country Thangs' co-op finds new home in Lutz
Jul 22, 2017 3:19 am
LUTZ - Lisa Hunt grew up gardening with her own garden at age 5.Raised on a farm in North Carolina, Hunt, now 54, said her Native American grandfather encouraged her with her plants.Now her love for f...
Suburban farmette finds 'A Simpler Place' to grow greater
Jul 22, 2017 3:17 am
RIVERVIEW - Like so many people, Renee Raley had a unique relationship with food during her college years.It was those late-night papers fueled by microwaved TV dinners that led Raley to what she now ...
Bloomingdale Youth Sports sends two softball teams to world series
Jul 22, 2017 3:08 am
BLOOMINGDALE - Reaching the World Series is a staggering accomplishment.For the Bloomingdale Youth Sports Association, it's twice as nice.Bloomingdale's 8-and-under and 10-and-under teams each won sta...
Tokley honored as poem returns to courthouse
Jul 22, 2017 3:07 am
In 2010, James Tokley, Tampa's Poet Laureate, wrote the poem, A Modern Manifesto, which honored the new Edgecomb Courthouse.It was then engraved in a plaque and dedicated.The plaque was placed in the ...
Fennelly: Is Charlie Strong the anti-Freeze?
Jul 22, 2017 3:03 am
The Hugh Sleaze era at Ole Mess is over.Hugh Freeze resigned as head football coach Thursday to avoid being fired by Mississippi school officials. For those of you who had NCAA violations and investig...
Multiple offers expected for Temple Terrace city land
Jul 22, 2017 3:01 am
TEMPLE TERRACE - The broker charged with selling city-owned property in the Downtown Temple Terrace area told the City Council that he expected to have six or seven offers for its consideration by the...
Rays vs. Rangers, 7:10 p.m. Saturday, Tropicana Field
Jul 22, 2017 2:57 am
Tonight: vs. Rangers7:10, Tropicana FieldTV/radio: FS1; 620-AM, 680-AM (Spanish)Tickets: $36-$300; available at Tropicana Field box office, raysbaseball.com; surcharge up to $5 within 5 hours of game ...
In advertising, marketing diversity needs a boost in Tampa Bay, nationally
Jul 22, 2017 2:55 am
TAMPA - Trimeka Benjamin was focused on a career in broadcast journalism when she entered Bethune-Cookman University.But when Benjamin discovered the beginning salaries for journalists, she switched h...
Comments (0)