News The Tampa Tribune - RSS
Editorial Staff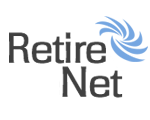 Top things to do in Tampa Bay for Sept. 20
Sep 19, 2017 6:52 pm
Mumford and Sons: The enormously popular English rockers make their first stop in Tampa. 7:30 p.m., Amalie Arena, 401 Channelside Drive, Tampa. $41.25-$61.25. (813) 301-2500. Rent: The Tony Award-winn...
Major earthquake shakes Mexico City
Sep 19, 2017 6:38 pm
MEXICO CITY - A powerful earthquake jolted Mexico City on Tuesday, causing buildings to sway sickeningly on the anniversary of a 1985 quake that did major damage to the capital.The extent of damage or...
Utilities face barrage of questions as power returns to Tampa Bay
Sep 19, 2017 6:26 pm
Nearly all of Tampa Bay has electricity again a week after Hurricane Irma shredded the power grid, but elected officials here say the problem is far from solved.They have many questions about the stre...
For starters: Rays vs. Cubs in Joe Maddon's return to Trop
Sep 19, 2017 6:21 pm
Joe Maddon's return to the Trop will be the main story tonight, but there is still a baseball game to be played, between a Cubs team surging toward another division title with six straight wins and a ...
USF men's basketball gets off lightly with NCAA
Sep 19, 2017 6:18 pm
TAMPA - The NCAA's 18-month probe into USF's men's basketball program has ended with the Bulls - proactive in the investigation from the start - avoiding major penalties.The NCAA announced Tuesday its...
Directors of Haunted Mansion doc talk bringing piece of Disney history to Orlando
Sep 19, 2017 6:16 pm
Filmmakers Ryan Grulich and James H. Carter II aren't just casual fans of The Haunted Mansion ride. They're obsessed. The two are so into the not-so-scary ride at Disneyland in California and Walt Dis...
Here are 10 national monuments the Interior Department wants to shrink or modify
Sep 19, 2017 6:09 pm
Interior Secretary Ryan Zinke has proposed that President Donald Trump make changes to 10 national monuments, including Bears Ears in southern Utah, according to a memo addressed to the White House.In...
Humane Society of Pinellas collects donations after Hurricane Irma damage
Sep 19, 2017 6:02 pm
The Humane Society of Pinellas (3040 State Road 590, Clearwater) is seeking donations to repair $15,000 worth of damage to its building. The shelter relocated its more than 200 animals to emergency fo...
How to host a dinner party: menus, etiquette tips and more
Sep 19, 2017 5:38 pm
The term tends to conjure panic. Dinner parties can mean overflowing shopping carts, dwindling bank accounts, the stress of not only cooking but cleaning up before and after. But it doesn't have to be...
Cannon Fodder podcast: Bucs could run into their nemesis
Sep 19, 2017 5:33 pm
Greg Auman finishes wrapping up the Bucs' win against the Chicago Bears and looks ahead to Sunday's game at Minnesota, where Tampa Bay could run into nemesis Case Keenum, in our latest Cannon Fodder p...
Comments (0)