Regenerating the Economy, Regenerating Your Health
Dr. Matthew Edlund, MD, MOH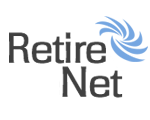 The big picture can look a lot like the small one. Part 2 of a 2-part series.
Posted January 20, 2012
As was clear in Part I, many factors can help revive the American economy. They also hold many lessons for individuals:
Immigration
A lot of what has kept the US competitive since the 1970s have been successes in technology like those from Silicon Valley, where at least 35% of the engineers are foreign born; a long list of our major entrepreneurs and innovators were born outside the US. Don't forget—Steve Jobs' father was Syrian. Stopping that immigration flow would be an effective economic stopper.
In terms of public and private health, importing new bacteria into our guts through newer probiotics may eventually make us healthier. In the economic realm, importing new ideas and techniques is one way we will more effectively compete.
So we need to recognize that a healthy economy requires a healthy population; sick people don't work well and overtax an already supremely expensive health care system.
In our private lives, the longest surviving population in the world are Asian American women in Suffolk County, New York. Long lived populations seemed well served by nutritionally varied diets. Simple physical activities, like house work and walking, keep people healthier longer. What may work best is to put together food, activity, rest, social support and similar daily activities into a simple system that promotes longer life and improved individual productivity.
R&D
Knowledge is now vast, but our ignorance remains greater; this year's Nobel physics prize was implicit recognition that physicists have been talking about a mere 4% of the "known" universe for the past several centuries.
To become economically competitive, new ideas and new techniques are required. Government money should be spent not just on new science and new physical technologies but on research which queries what keeps people healthy and allows them to keep others healthy. These areas are particularly understudied in the US as there are few immediate profit payoffs in them for our industry and business—yet.
But people can do essential "R&D" on themselves by evaluating what works for them. When they try different diets they should look on the overall effects on their wellbeing; see if certain kinds of exercise benefit their overall health; evaluate the effects of sleep and rest on their ability to enjoy life, work a job, and raise a family. Accountability can work for your home life just as it does for the economy as a whole.
Regenerating the Future
In the 1970's, I was a medical student at SUNY Downstate, the state medical school in Brooklyn. As the New York City government went bankrupt, city hospitals ran out of insulin and became bureaucratically chaotic; physicians and nurses were killed inside emergency rooms; in the city at large real estate prices collapsed and institutions faltered.
Look at New York City now.
The US has been left for dead throughout our history. The Civil War ravaged us, as did corruption in its aftermath; depressions punctuated the Gilded Age, when financiers and titans of industry held sway over weak national governments, a system of crony policy making many politicians now wish to revive; the Depression left many millions jobless and hopeless; even in the 1980s Japan was "destined" to overcome and own us and become the great new global power, as China is "destined" to do in the future.
America has always come back. We are a nation of first, second, third, fourth and future acts.
It's time again to put a crisis to good use. We will have to revamp our economy, our education and infrastructure, our immigration laws and our R&D. But we also need to recognize not everything can or should be done on a national level.
Bodies regenerate all the time—that's how we survive. And just as in our economic life, we can control much of that process, if we know what we're doing and decide to take control.
Not every 80 year old is fated to become a 90 year old. But humans rebuild and reinvent, as do countries; and this country and its people are historically young. It's time to wake up and look at what we can do, not at what we haven't.
Dr. Matthew Edlund, M.D., M.O.H., is an internationally recognized expert on rest, sleep, and body clocks. His books include The Body Clock Advantage, Designed to Last, and Psychological Time and Mental Illness. His new book, The Power of Rest, shows that rest is a skill that rebuilds, renews, and rewires mind and body, and can increase productivity, health, and pleasure. For more information, visit his website, TheRestDoctor.com. You can also subscribe to his new Fitcast via the iTunes Store.
Comments (0)