Moving Through Depression
Lisa Byrne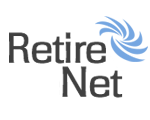 Here's a simple, non-boring way to begin feeling better.
Posted October 24, 2011
Are you tired of cheerleaders and self-righteous people telling you over and over how much better you'll feel when the only thing you want to do is pull the covers over your head when you're depressed?
Depressed people don't sleep well or eat well. They don't feel refreshed and many don't like exercise. All the romantic fantasies of how much better you're going to feel sound like fingernails on a chalkboard for the 79th time.
In his recent article in RetireNet, Dr. Matthew Edlund says this about depression:
"Depression represents a global failure of adaptation. The of body does not regenerate the way healthy bodies do. When you're depressed, remember this: almost everybody gets better. And there are many ways—more than we imagine today—to get better."
When you're depressed or anxious, heck even after you've had an argument with your spouse or a really stressful day at the office, you just want to feel okay. You want to feel better than you do right now.
Dr. Edlund reminds us that the engagement of friends, family, nature, and community can help us regenerate out from the abyss. Sure, physical activity can help quell depression, but not for everyone.
How about you?
For many "just do it", doesn't.
If you had 2-ton weight of a bad mood dragging you down, the mere suggestion of a 30 minute walk can simply paralyze you. And this isn't anything like depression. It's merely an expression of feeling like crap. It may behold 1/100th of the feeling of true depression. It gives you a faint idea. One gal even remarked that slow walks provided the perfect time to ruminate and engage in the negative thinking that caused her downward spiral.
Okay, now what?
If going for a walk, traipsing to Zumba class, or even cycling at the beach doesn't blow your skirt in the air, consider an easy, stay at home possibility. If you were able to step away from all that you've been told to do—all those guidelines that tell you "find something you enjoy" (you don't enjoy any exercise)—and meet up with movement that's a far cry from "boring exercise" would you entertain a look?
I've made a real simple video to show you what I mean. There a couple of reasons you might like it:
It can be used as a starter pack to feeling better than you do right now.
Do it where you are right now.
There's nobody to meet up with; nobody's watching.
Do as little or as much as you like...stop whenever you want.
You can move in increments: 3 minutes, 5 minutes. Stop. Heck, try all 8 minutes.
Use it as a movement experiment to feeling better than you do right now.
Put yourself in a safe, personal space. Maybe that's your den, or close the door to your office, perhaps the basement, away from everyone. You don't have to get any weights to use. Don't change your clothing. Just go.
Maybe after you've done this a couple of times, begin to sense how you feel. Leave the judgment of doing anything right or wrong alone. There is no right way. The right way is your way.
This is a simple way to build self accountability. That's not to confuse simple with easy. Even though the movements are simple, they may still not be easy for you.
Give it a try, let me know what you think.
Lisa Byrne is the owner and CEO of Pilates for Sport in Bucks County, Pennsylvania. She has a B.S. in Exercise Physiology, and is a Certified Pilates Instructor. Lisa has been in the Health and Fitness Industry for more than 23 years, operating her fully-equipped Pilates studio since 1999. Visitors to the movement studio span a wide range of physiques and abilities, and include average boomers looking for diversity; young people with Asperger's-Autism; hard-core athletes looking to "loosen up"; and those in need of chronic pain management through movement. Lisa's website is MoveMoreToday.com.
Comments (0)