How to Pick a Medicare Plan
Adrienne Muralidharan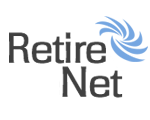 Part 3 of 3: Traditional Medicare vs. Medicare Advantage
Posted November 2, 2011
This is Part III of a three-part series. See also Part I and Part II.
We've gone over the basics of traditional Medicare and Medicare Advantage plans.
So now the key question, traditional Medicare or Medicare Advantage: Which is right for you? There's no single, correct answer to this question. It all depends on what you want and need in a health plan.
Medicare Advantage can be a good choice if you can find a plan with a provider network that works for you. You can find all the plans available in your area on the plan finder at Medicare.gov. As you compare Medicare plans, ask yourself:
Are all your doctors in the plan's network?
If not, are you open to seeing a different doctor than one you see now?
How do you feel about the hospitals in the plan's network? If you use another kind of provider, such as a home health agency, are you okay with the options in the plan?
Once you zero in on a few plans that look like they'll meet your health needs, compare costs. Look at the premiums, deductibles, co-pays and out-of-pocket maximums to find a plan that fits your budget.
Traditional Medicare may work better for you than Medicare Advantage if you want more flexibility in choosing your doctors. With traditional Medicare, you can see any doctor who accepts Medicare patients. This means you can probably keep seeing your current doctors. It also means you can see doctors across the country, freeing you up to travel all you like.
Go over prescription drug plans with a fine-tooth comb.
Whether you get your prescription drug coverage with a Part D plan or with Medicare Advantage, it pays to look closely at the details of what the plan covers. The big difference between plans usually isn't the premium or deductible—it's what you pay at the pharmacy when you fill the prescription. Some questions to ask of each plan:
Does the plan cover all the prescriptions you take?
How much will you pay at the pharmacy (co-payments or coinsurance) for every drug you take?
Does the plan place any restrictions on your drugs? For example, does the plan have to approve a drug before your doctor prescribes it? Does the plan limit how much of a certain drug it will cover each month? Does the plan require you to try a less expensive drug before it will cover a more expensive one?
What will you pay for your drugs during the coverage gap, or "donut hole"?
Can you buy your prescriptions through the mail? Will this save you money?
You'll want to figure out how much you would pay for your prescriptions over the course of a year if you sign up for a particular plan. This annual cost should include the premium, deductible, co-payments or coinsurance for every prescription you fill and the costs you pay during the coverage gap. Then, compare Medicare plans. Yes, it's a lot of work.
Want some help? Allsup Medicare Advisor® can work with you to find the coverage that best meets your needs. It's not easy to master the ABC's of Medicare. It can feel overwhelming to sort through the details of all the plans available to you. Yet it's crucial to choose a Medicare plan that will provide the right coverage at a price you can afford. Allsup Medicare Advisor can make this process easier. An Allsup Medicare specialist will work with you one-on-one to help you choose the coverage that best meets your needs. If you have questions about how to choose your Medicare coverage, call the Allsup Medicare Advisor at (866) 521-7655. You also can visit ama.allsup.com to learn more about the Allsup Medicare Advisor.
Adrienne Muralidharan, senior Medicare specialist for the Allsup Medicare Advisor, has nearly 15 years experience in business, with a focus on regulatory affairs related to Medicare and health care issues, product development and marketing management. She provides expertise on Medicare plan selection and Medicare changes and considerations for seniors and people with disabilities. She also provides insights for employers on Medicare-related issues, including benefits coordination and retiree Medicare eligibility. She serves as Allsup's specialist on Medicare regulatory developments and activities of the Centers for Medicare & Medicaid Services (CMS), which oversees the Medicare program. She monitors health care and Medicare legislative activity and consumer health care trends, aging U.S. population issues and related topics. She has a bachelor's and master's degree from Washington University in St. Louis.
Comments (0)