How to Pick a Medicare Plan
Adrienne Muralidharan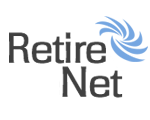 Part 2 of 3: Medicare Advantage
Posted October 26, 2011
This is Part II of a three-part series. See also Part I and Part III.
Okay, we've gone over the basics of traditional Medicare. We've also looked at the extra insurance you might want if you choose this way to get your Medicare coverage. Now let's learn about the other path you can choose—Medicare Advantage. This is sometimes called Part C, for those of you keeping track of the alphabet.
Medicare Advantage plans are offered by private insurance companies and approved by Medicare. Medicare requires these plans to cover everything that Medicare Part A and Part B cover. That's why they can serve as a substitute for traditional Medicare. Most Medicare Advantage plans also provide prescription drug coverage, so you don't have to buy a separate Part D plan. Some plans also offer benefits that traditional Medicare doesn't offer, such as vision, hearing or dental care.
Medicare Advantage is a good alternative for many people.
In some ways, Medicare Advantage can make your life simpler. You only have one Medicare plan to keep track of and one insurance card to present whenever you receive care or pay for prescriptions. If you choose your plan carefully, you also may find that your annual healthcare costs are lower with Medicare Advantage than with traditional Medicare.
Medicare Advantage does have some drawbacks though:
You have to use the doctors, hospitals and pharmacies in the plan's network. If you don't use the doctors or other providers in the plan's network, you may pay more for your care. You may even have to pay 100 percent of the charge.
Most plans will only cover you in your local area. Not only do you have to use the providers in the plan's network, but this network usually will cover only a limited area, such as a county. You can get emergency or urgent care outside of the plan's network. Beyond that, you'll foot more or even all of the bill for any care you get outside the network. This may not work for you if you spend a lot time travelling or if you split your time between two homes.
The next article in this series helps clarify the comparison between traditional Medicare and Medicare Advantage plans.
Want some help? Allsup Medicare Advisor® can work with you to find the coverage that best meets your needs. It's not easy to master the ABC's of Medicare. It can feel overwhelming to sort through the details of all the plans available to you. Yet it's crucial to choose a Medicare plan that will provide the right coverage at a price you can afford. Allsup Medicare Advisor can make this process easier. An Allsup Medicare specialist will work with you one-on-one to help you choose the coverage that best meets your needs. If you have questions about how to choose your Medicare coverage, call the Allsup Medicare Advisor at (866) 521-7655. You also can visit ama.allsup.com to learn more about the Allsup Medicare Advisor.
Adrienne Muralidharan, senior Medicare specialist for the Allsup Medicare Advisor, has nearly 15 years experience in business, with a focus on regulatory affairs related to Medicare and health care issues, product development and marketing management. She provides expertise on Medicare plan selection and Medicare changes and considerations for seniors and people with disabilities. She also provides insights for employers on Medicare-related issues, including benefits coordination and retiree Medicare eligibility. She serves as Allsup's specialist on Medicare regulatory developments and activities of the Centers for Medicare & Medicaid Services (CMS), which oversees the Medicare program. She monitors health care and Medicare legislative activity and consumer health care trends, aging U.S. population issues and related topics. She has a bachelor's and master's degree from Washington University in St. Louis.
Comments (0)