Retirement Planning A-to-Z
Ed Slott & Company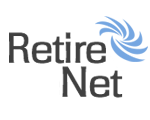 Add to Favorites
Share

Recommend 0 Recommendations
Part 5 of a 5-part series
Posted July 27, 2011
Your retirement planning strategy can seem very daunting with no idea where to turn. In five weekly installments, we will break down the basic (and not so basic) tenets you must know to save and stretch your wealth during (and after) your retirement years, courtesy of the alphabet.
This week we present retirement planning U-T.
Use the proper titling for inherited IRA accounts. Although the actual language of the account title may vary slightly from institution to institution, it must include the name of the deceased IRA owner and must somehow indicate that it's an inherited, or beneficiary, IRA. An example of the proper titling of an inherited IRA is "John Smith IRA (deceased 11/21/10) FBO John Smith Jr., beneficiary."
⧏ ❦ ⧐
Verify that the changes you make are correctly completed. Did you update your beneficiary form? Verify that the custodian has accepted the changes and has updated your account. Did you move retirement funds? Verify that they got to their intended destination—and went into the right account. The list goes on and on, but the message is the same, an ounce of prevention is worth a pound of cure.
⧏ ❦ ⧐
Watch out for 10% penalty traps. In general, distributions from retirement accounts taken before age 59½ are subject to both income tax and a 10% penalty. The law provides a number of exceptions that allow retirement funds to be withdrawn pre-59½ without the penalty, but it's never that simple. Some exceptions, like the exceptions for a disabled person or a beneficiary, apply to both IRAs and plans. Other exceptions, such as the age 55 exception, apply only to plans. Still other exceptions, like the educational expense and first-time homebuyer exceptions, apply only to IRAs. If you're forced to take money from a retirement account (which is generally the last place you'd take money from), chances are you're already in a financial pinch. Take money from the wrong type of account, and that pinch might turn into a full-on squeeze.
⧏ ❦ ⧐
Xtreme caution should be used when something sounds too good to be true (Ok, so it's not really an "X" word, but hey…it works!). There are many scams when it comes to IRAs and retirement accounts. Beware of companies that tell you their investment or product is IRS approved. IRS does not approve investments and has even published an entire publication (IRS Publication 3125) to make sure taxpayers know it. Also be careful of any strategies that seem to move money into Roth accounts at artificially low values. Roth IRAs are breeding grounds for scams because people fall prey to the lure of additional tax-free income.
⧏ ❦ ⧐
Year-end planning should be carefully reviewed as each year comes to a close. Is there time left to make that last second conversion? Is there an opportunity to do some tax-loss harvesting? Did you completely empty your plan account in order to complete a lump sum distribution? All of these issues and more surface towards the end of the year and can play a crucial role in your retirement planning.
⧏ ❦ ⧐
Zone in on the items on this list that affect you most and tackle those first. Has it been 5 years since you last updated your beneficiary form? Then go on back to "K." Planning to move your retirement account to a new institution? Then head on all the way back up to "B." Each and every person has different priorities when it comes to their retirement planning, but if you can check off each of the items on this list, you're a long way to a happy and successful retirement.
Ed Slott and Company has been called "The Best" source for IRA advice by The Wall Street Journal, and "America's IRA Experts" by Mutual Funds Magazine. Ed is a widely recognized professional speaker and author. Get more IRA information from America's IRA Experts.
Comments (0)