Retirement Planning A-to-Z
Ed Slott & Company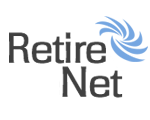 Part 4 of a 5-part series
Posted July 20, 2011
Your retirement planning strategy can seem very daunting with no idea where to turn. In five weekly installments, we will break down the basic (and not so basic) tenets you must know to save and stretch your wealth during (and after) your retirement years, courtesy of the alphabet.
This week we present retirement planning P-T.
Proactively plan. As with most things in life, when it comes to retirement planning, it's a lot easier to avoid mistakes than it is to fix them after they happen. Proactive planning is one of the best ways to make sure those mistakes never occur in the first place. It's kind of like driving. If you just looked right in front of your car as you drove down the road, imagine how many potholes you'd hit and trees you'd crash into. But by looking ahead, even though you're already moving towards your destination, there's time to alter your course if necessary. Same principle applies to your planning. Focus on what may lie ahead financially and you can avoid those potholes too.
⧏ ❦ ⧐
Qualified Charitable Distributions (QCDs) should be explored by those who are charitably inclined and wish to make donations to a charity. IRA owners and IRA beneficiaries 70½ or older at the time of the distribution may use QCDs to gift retirement funds directly to charities. No charitable deduction is received, but the distribution is not added to the IRA owner's (or beneficiary's) income, which is typically more tax efficient than the alternative. QCDs are currently allowed through 2011.
⧏ ❦ ⧐
Roth IRAs should be considered as a vehicle to accumulate retirement savings. Roth IRAs have some major advantages of traditional IRAs and other types of retirement accounts. Qualified distributions from Roth IRAs are completely tax and penalty free. Plus, Roth IRAs have no RMDs during the Roth IRA owner's lifetime, making them great vehicles to transfer wealth to future generations income tax free. Existing IRAs can be converted to Roth IRAs, but income tax will be owed on the conversion when it's made. Nonetheless, full or partial Roth IRA conversions are often beneficial and should be evaluated as a part of every retirement plan.
⧏ ❦ ⧐
Separate beneficiaries' shares of inherited IRAs by Dec. 31 of the year following the calendar year of the IRA owner's death. If an IRA owner dies and has named multiple beneficiaries for their account, the beneficiaries must generally all use the oldest beneficiary's life expectancy to determine their RMDs. If however, all the beneficiaries are people and the account is split by Dec. 31 of the year following the year of the IRA owner's death, each beneficiary can use their own life expectancy to determine their RMD.
⧏ ❦ ⧐
Trusts as an IRA beneficiary should be considered only when necessary. There are no tax benefits that can be gained by using a trust that can't be gained without one and the use of a trust as an IRA beneficiary adds a great deal of complexity to both the planning process and to administration after the IRA owner's death. However, sometimes a beneficiary's circumstances or a desire of the IRA owner for post death control require the use of a trust. Common situations where a trust is used as an IRA beneficiary include when a beneficiary is a minor, when a beneficiary is not sophisticated enough to deal with the inheritance themselves and when the beneficiary is disabled or has special needs. In such cases, individuals should be sure to work with an attorney who also has both substantial IRA experience and experience in the applicable related field (i.e. estate planning, special needs planning). More than one attorney may, at times, be necessary.
Ed Slott and Company has been called "The Best" source for IRA advice by The Wall Street Journal, and "America's IRA Experts" by Mutual Funds Magazine. Ed is a widely recognized professional speaker and author. Get more IRA information from America's IRA Experts.
Comments (1)