News from the Arkansas Democrat-Gazette -RSS
Editorial Staff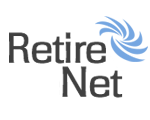 Add to Favorites
Share

Recommend 0 Recommendations
Pickup overturns on county road; Arkansas man dies
Aug 21, 2017 7:39 pm
A 55-year-old Arkansas man died when the pickup he was driving ran into a ditch and overturned Sunday in Lee County, authorities said.
Will animals stir or sleep during eclipse? Some flock to Little Rock Zoo to find out
Aug 21, 2017 7:06 pm
During peak coverage of the solar eclipse, a crowd of Little Rock Zoo visitors turned their faces to a darkened sky while the primates around them snoozed.
Knife-wielding robber tells Little Rock fast-food worker 'baby get back,' takes cash, police say
Aug 21, 2017 4:58 pm
A Subway employee told officers that a robber brandished a knife, then told her to empty the cash register, according to a Little Rock police report.
Little Rock police: 24-year-old shoots man who won't leave his mother's front porch
Aug 21, 2017 4:15 pm
Little Rock police say a man was shot Sunday after he refused to leave a woman?s front porch.
Woman leaving downtown Little Rock apartment struck with gun, robbed, she tells police
Aug 21, 2017 3:34 pm
A gunman struck a 22-year-old woman and stole her phone as she left a downtown Little Rock apartment complex, authorities said.
Police: Vehicle crashes in Little Rock while driver chokes sister during argument
Aug 21, 2017 2:57 pm
A Little Rock man was arrested Sunday after he choked his sister while driving and then hit another vehicle, police said.
2017 ECLIPSE: Total solar eclipse in U.S. comes to end in South Carolina
Aug 21, 2017 1:00 pm
The eclipse has reached maximum coverage in Little Rock.
Weather ripe for Arkansas to see today's eclipse
Aug 21, 2017 9:30 am
Today's forecast: Mostly sunny with a slight possibility of rain and a 100 percent chance of the sun disappearing.
Data, not decor, define new state website; chatbot answers questions from users
Aug 21, 2017 9:30 am
A redesigned state website is ditching glossy images for a down-to-business design that emphasizes state services.
VA cemetery filling fast in North Little Rock
Aug 21, 2017 9:30 am
An uptick in burials at a state veterans cemetery in North Little Rock has officials thinking of expansion sooner than expected.