Anchorage Alaska Headlines -RSS
Editorial Staff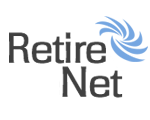 Add to Favorites
Share

Recommend 0 Recommendations
University of Alaska Anchorage Dept of Theatre and Dance 2017-2018 Season
Aug 18, 2017 5:57 pm
Join UAA Department of Theatre and Dance faculty members Brian Cook and Ty Hewitt this week on Stage Talk as they let us in on an exciting new season that breaks away from the traditional fare of scri...
Solar eclipse has stargazers excited all over the U.S.
Aug 18, 2017 1:25 pm
A solar eclipse reaches totality. ) This Monday, August 21st, states across the lower 48 will get to see a full solar eclipse, as the moon slides directly in front of the sun for roughly two minutes.
What's happening in and around Anchorage: Blueberry festival, a fresh ...
Aug 18, 2017 4:12 am
The 10th Annual Blueberry Festival is a family-oriented celebration of blueberry season in Alaska. There will be a pie-eating contest, a blueberry-creation contest, beer and wine garden, live music an...
Audit finds usual mix of questionable purchases on city of Anchorage charge cards
Aug 17, 2017 9:17 pm
The crop of "questionable" charge card purchases by Anchorage city employees in 2016 included flu vaccinations, workplace appliances, food for meetings, employee gifts, Christmas cards and p...
ADN owner seeks quick court approval to pay carriers, insurance
Aug 17, 2017 4:43 pm
Alaska Dispatch News owner Alice Rogoff filed motions in U.S. Alaska Bankruptcy Court Aug. 15 seeking an expedited hearing to keep the operation functioning and to restore her employees' healt...
Catching food security in a dipnet
Aug 17, 2017 12:08 pm
Throughout July, dense streams of vehicles head down to the Kenai Peninsula with large, awkward dipnets strapped to the roof or hanging out the back. One weekend, Dawn McAlpin's aging RV was o...
Teacher shortages loom even after layoffs rescinded
Aug 17, 2017 7:48 am
Anchorage School District Superintendent Deena Bishop is dealing with dozens of job openings as the school year commences on Aug. 21. Despite rescinding layoff notices after school funding was settled...
Anchorage Correctional Complex on Nov. 3, 2016.
Aug 17, 2017 3:24 am
The good news is that Alaska's sex offender treatment program works. The bad news is that a shortage of providers creates a many-months-long waiting list that traps sex offenders from rural Al...
Nearly all the Anchorage teachers who got layoff notices in May are back in classrooms
Aug 17, 2017 3:24 am
Anchorage teacher MiCall Sweet spent Wednesday unpacking nearly a dozen boxes and rearranging furniture in her first-grade classroom at Gladys Wood Elementary School. Sweet, like more than 200 other A...
Inside Real Estate: Single-family starts down in Anchorage
Aug 16, 2017 8:55 pm
Construction is seen underway at WestGate, an attached townhouse style condo community in Anchorage. Single-family permits are down versus 2016 through the halfway point of the year, but overall housi...